Revolutionizing Investment Approach
Lisa Chen Trading is a tech-based trading firm with a platform that uses quantitative methods to find the top performing pre-qualified and regulated automated algorithmic strategies.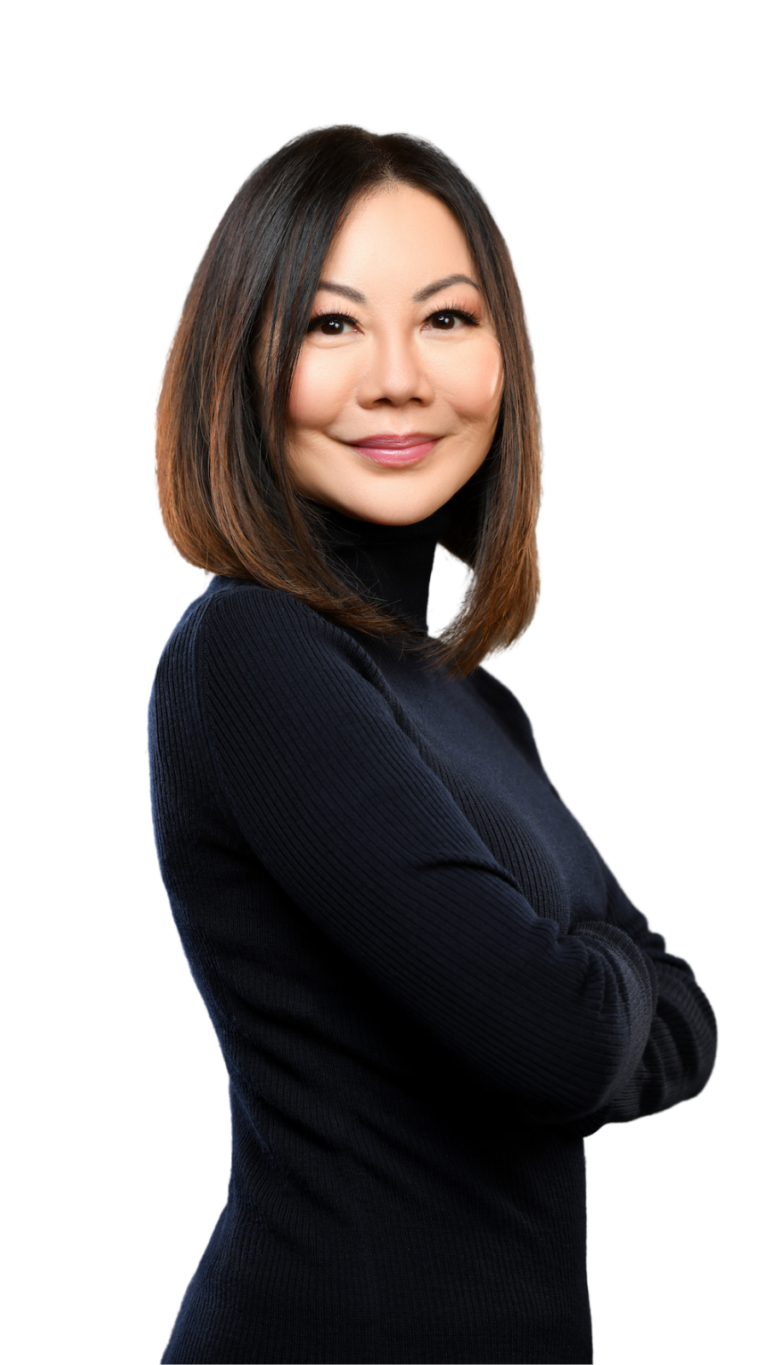 Quant Portfolio Intelligence
Our multi-stage assesment platform selects the most robust trading strategies, builds portfolios matching objectives, continuously monitors and methodically rebalances.
3020+ automated systems under our brand with verified live trading track records that, when selected, cause brokerage accounts to execute the same trades simultaneously.
Fully Automated Strategies We Offer
Trading strategies evaluated
We believe that in the long run, algo trading is superior to discretionary trading. Why? Don't just take our word for it:
To become a transformative force in the trading industry by revolutionizing investment strategies through the fusion of data and quantitative trading, and set new standards for excellence in the dynamic world of financial markets. 
To achieve superior risk-adjusted returns by leveraging cutting-edge technology and data-driven quantitative trading strategies.

We uphold the utmost standards of honesty, ethics, and transparency, guiding every action and decision we make.
We cultivate a dynamic culture of creativity and relentless improvement, embracing innovation as the driving force to effect transformative change.
We recognize that diverse perspectives and united endeavors pave the way for exceptional achievements.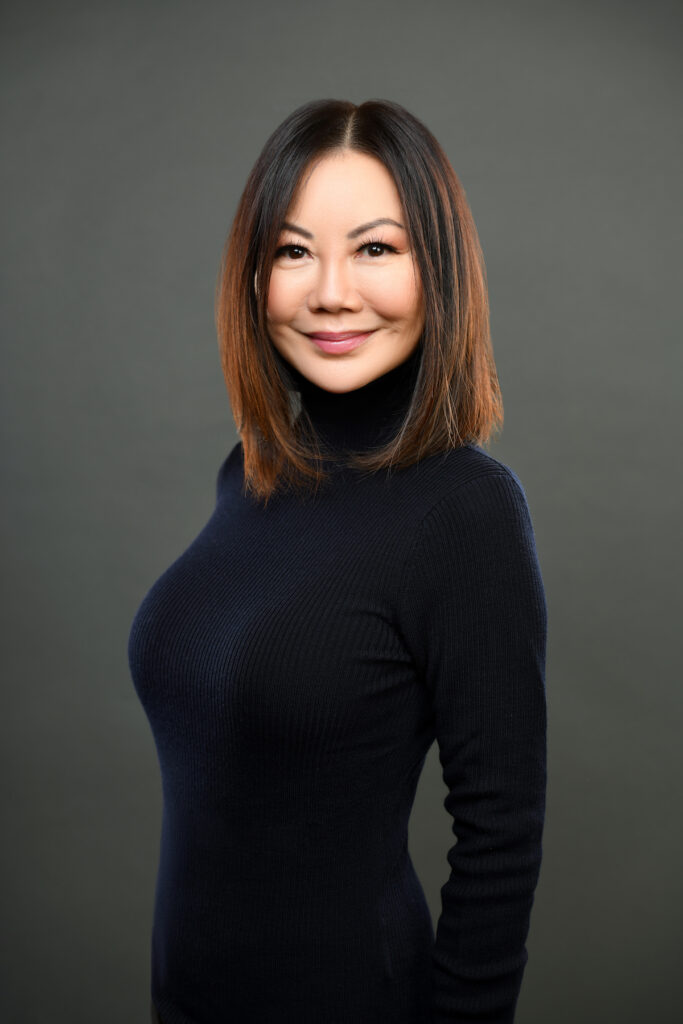 Prime example of high performance and precision.
Lisa's journey is one of diverse passions and entrepreneurial spirit.
From excelling in classical dance and piano to her obsession with sports cars, she found her calling in finance. At 21, armed with licenses obtained through the Canadian Securities Institute, she executed trades for stocks, options, bonds, mutual funds, and fixed income securities on behalf of clients at a Canadian national brokerage firm for the next four years.
During this time, she discovered her love for auto racing and quickly achieved impressive results, with multiple top-three finishes out of 80 competitors in her rookie year and going on to achieve dozens of podium finishes across North America in autocross before transitioning into road course racing.
Exhibiting her entrepreneurial skill, Lisa helped transform a modest two-person startup into the largest supplier in Canada's sign and graphics industry, with offices in Vancouver, Toronto, and Calgary. This achievement secured her a runner-up position in the EY Entrepreneur Of The Year® award. After her company was acquired and a brief retirement, her enduring passion for trading drove her to achieve a Top 5 ranking in the 2021 World Cup Championship®, earning her a place among the esteemed 13 World Cup Advisors®. Whether it's mastering the fine arts or in auto races, Lisa consistently raises the bar and surpasses it.
Now with her team at LCT of dedicated Quantitative Strategists, she is now focused on in-house trading the most reliable strategies identified by their Quant Portfolio Intelligence platform.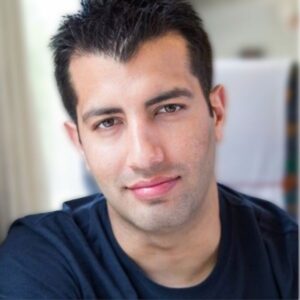 Shamsher Vellani
Fintech Tools & Risk Management
An athlete and graduate of the University of Waterloo where he studied mathematics, economics, and finance, Shamsher has developed front-end office tools on Wall Street to bridge the gap between technology and finance for investment banks and hedge funds, including Barclays Capital and Goldman Sachs.
He is known for being a thought leader who enjoys solving complex problems in unconventional ways. His experiential education in the financial markets, combined with an unflagging entrepreneurial vision, soon led to the founding of his company Pisano Insights, where he uses mathematically driven deep learning technology to navigate financial markets.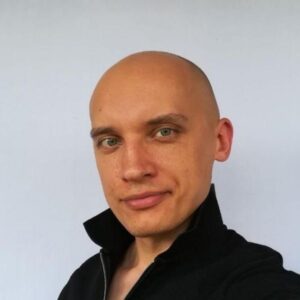 Daniil Riabitskyi
Risk Manager & Quant Models Developer
Daniil is a highly experienced professional with expertise in evaluating and optimizing trading strategies across various markets. With a background in quantitative, qualitative, and behavioral analysis, he develops advanced models and machine learning tools to assess thousands of strategies.
With a degree from Kharkiv Polytechnic Institute and over twelve years of trading experience, Daniil specializes in portfolio optimization and risk management. His proficiency in a variety of tools, allows him to extract, process, and analyze data to create robust financial models.
Formerly at Collective2 as their Quant Analyst, Risk Manager and Portfolio Optimization System Developer, Daniil has honed his skills in financial analysis and modeling. His passion lies in developing rule-based AI models, evaluating trading strategies, and constructing customized portfolios.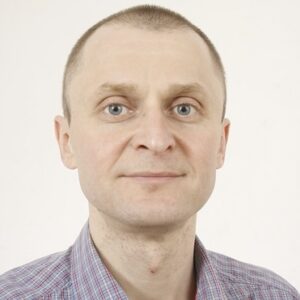 Andrii Vdovenko
Programmer & Quant Analyst
Andrii is a highly skilled programmer at our company, developing specialized tools for our quant analysis and evaluation models and also provides all necessary support for quality testing. He has extensive experience using NinjaTrader Software and has successfully developed an impressive portfolio of over 500 indicators and strategies.
With proficiency in Ninja Trader, C#, and foreign exchange trading, Andrii brings a comprehensive skill set to the table. His expertise extends to areas such as stock management, qualitative analysis, market research, and risk management. By leveraging these skills, Andrii creates innovative tools and solutions.
Committed to staying ahead of the curve, Andrii continually explores new technologies and approaches to refine his programming skills and deliver cutting-edge solutions. Dedicated and passionate about creating effective custom tools for our team.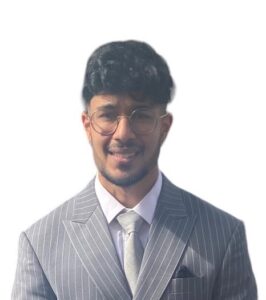 Shrish has seven years of experience in business administration and financial controlling of international entities. Currently, he works as the Finance Administrator at PODS Group and Principal at the Aditi Poddar Foundation, and has previously acted as the Finance Intern at Oakminster Care Home. Shrish also holds a Bachelor's of Science in Economics with First-Class Honours from University College London.
His extraordinary experience and academic achievements provide valuable knowledge and insights, making him a pivotal member of the team. Shrish works alongside Lisa in all divisions of the firm as her right-hand man and is continuously deepening his involvement in multiple business functions.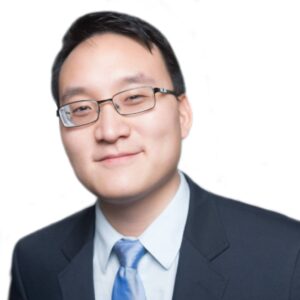 Sean brings a wealth of experience to his role in Corporate Development, honed through years of involvement in corporate finance advisory, financial modeling, and management consulting. His expertise spans business strategy and financial operations. Sean has worked extensively with single and multi-family offices, investment funds, and corporations, gaining valuable experience on both the buy-side and sell-side.
In his current position, Sean plays a crucial role in a corporate finance advisory. His responsibilities include providing capital formation services, project finance advisory, and assisting as a CFO. He also specializes in setting up and managing offshore family offices and corporate entities or Special Purpose Vehicles (SPVs). Sean's comprehensive background and strategic approach make him a key asset in driving corporate development initiatives.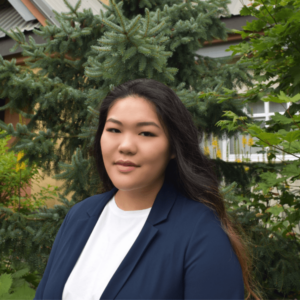 As a university business student, Kiana brings to Lisa's team a combination of innate organizational skills and a diverse background in marketing, communications, management, and event coordination across various industries. Her exceptional problem-solving abilities and meticulous attention to detail make her a valuable resource. In her role, Kiana coordinates marketing, PR activities, and helps plan and execute events for the Vancity Traders & Investors Club, a group founded by Lisa, which has several hundred members.
Programmers
Lisa works with a team of highly skilled veteran developers.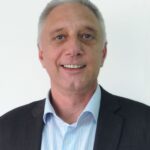 Bruce is a Chartered Market Technician (CMT) with an MBA in Finance who brings over 25 years of industry experience specializing in trading and analysis of multiple financial assets including stocks, ETFs, Forex, cryptocurrencies, and commodities.
In his career, Bruce has held senior positions in financial sector startups and is a prolific writer with numerous published articles. He appeared on 150+ TV business news shows during more than 10 years Dubai and contributed a weekly stock market column titled 'On the Line' to the top English newspaper in the Middle East.
Bruce's accomplishments include senior management roles in the development and launch of financial portals and a regional economic magazine. He also co-founded the Dubai Chapter of the CMT Association.
More recently, Bruce led a quant and tech team developing automated trading strategies for a crypto hedge fund. He also launched a technical research firm utilizing advanced geometric analysis techniques, and a stock market signal service. Otherwise, Bruce enjoys trading financial markets and deepening his knowledge of market psychology and its influence on asset prices.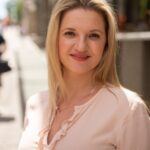 Caroline has over 20 years experience in marketing and corporate communications. She has led IR and marketing for multiple global publicly listed companies including various Canadian precious metals exploration groups. Caroline specializes in digital media marketing and investor lead generation and is dedicated to translating a company's successes to the market.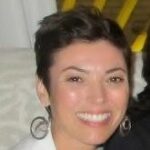 Specializing in project management, agile scrum, SaFe practices, risk and change control, regulations, compliance, and product development, Kimberley is a results-driven individual with 21 years of experience of cross-functional expertise in business analysis and project management.
Kimberley leverages in-depth financial and technical knowledge with sharp analytical and communication skills in Scrum Master and Delivery Management roles to lead high performance teams and successfully implement business and technical solutions.
Want to learn more?
Fill out the form below to get started. Visit our contact page if you have any questions.